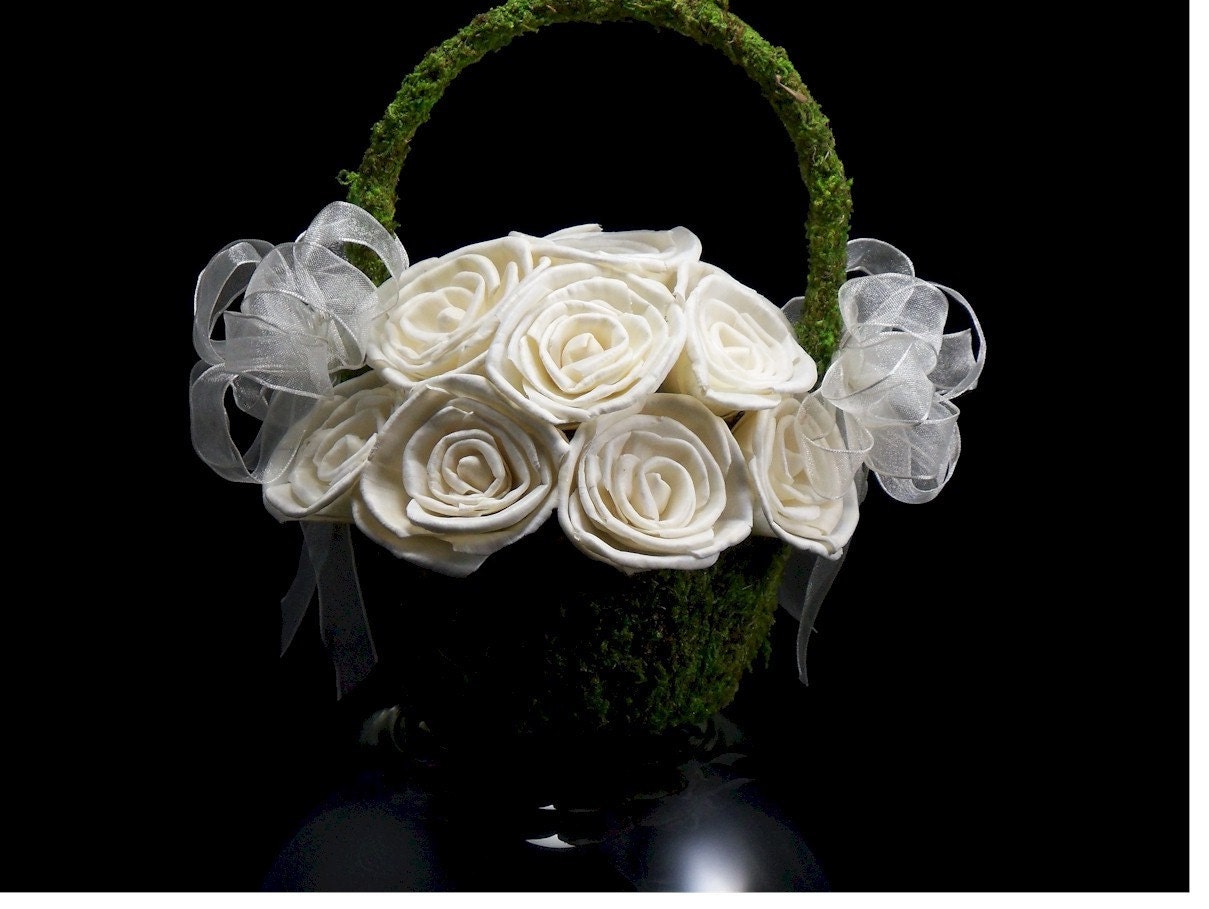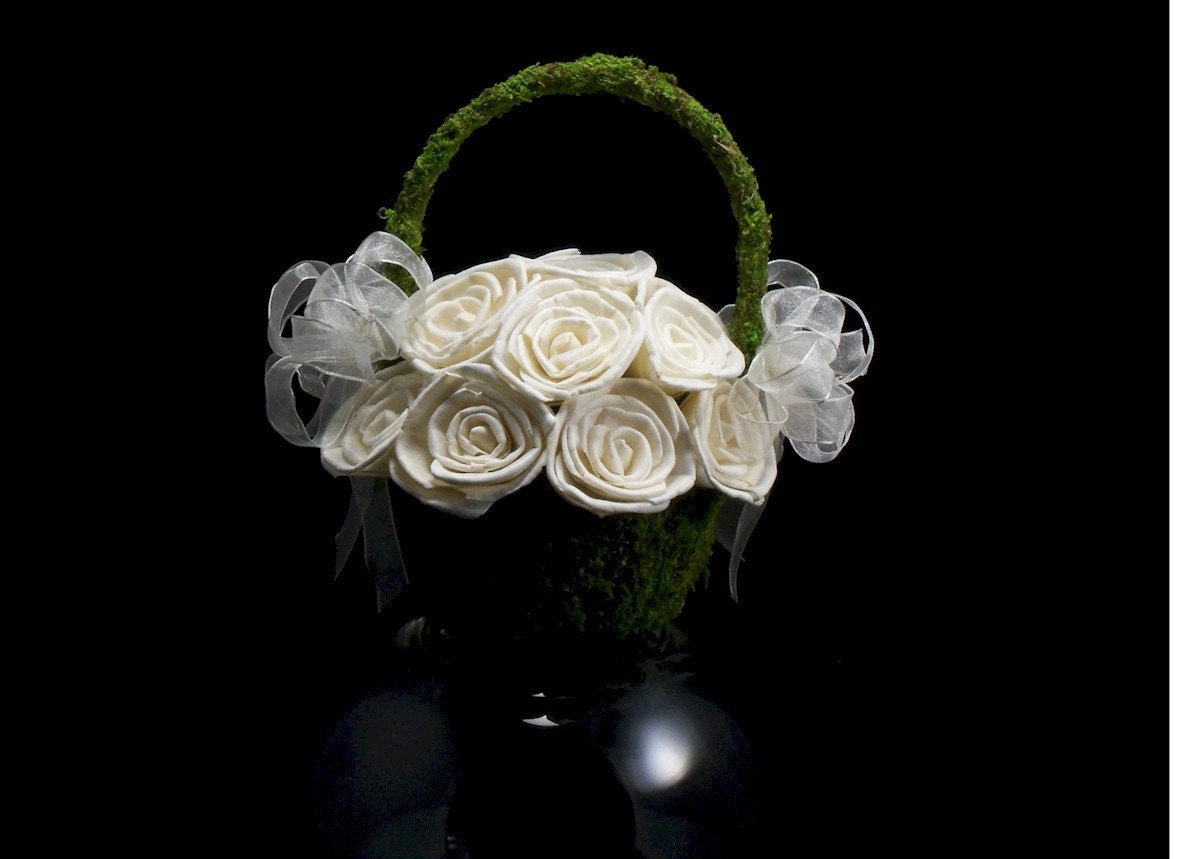 A sweet small moss basket full of sola wood roses. Roses can be left natural color or colored to match your wedding colors with ribbons to match. Most churches and venues do not let you drop petals anymore. So give her a full basket to carry. Very light weight and cute.
Payments
Paypal & Etsy gift card
Shipping from United States
buyers choice- available: USPS, UPS, Fed-ex
Refunds
100% guaranteed. Any problems handled immediately.
Additional
I have had a cotton boll boutonniere featured in Southern Weddings Magazine V3. I was a featured Christmas jewelry artist at 7 Nordstroms stores in the Northwest for 5 years. I have had a bouquet choosen and written up on U-Bloom a trade website for florists. I have also worked in visual display & retail sales @ a few major department stores.