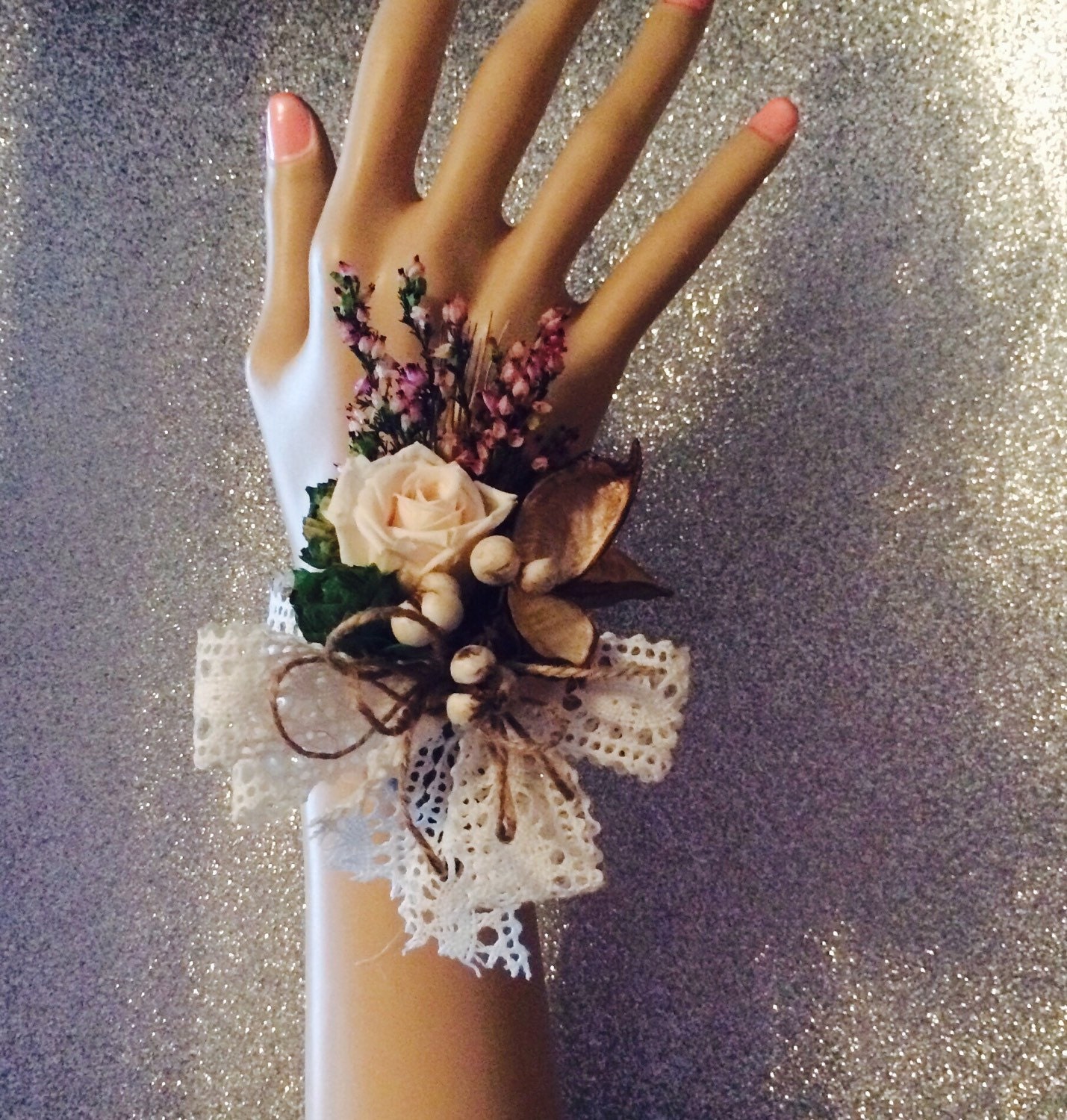 Preserved ivory roses with cotton lace bow. With burlap and lace wrist band
Payments
Paypal & Etsy gift card
Shipping from United States
buyers choice- available: USPS, UPS, Fed-ex
Refunds
100% guaranteed. Any problems handled immediately.
Additional
I have had a cotton boll boutonniere featured in Southern Weddings Magazine V3. I was a featured Christmas jewelry artist at 7 Nordstroms stores in the Northwest for 5 years. I have had a bouquet choosen and written up on U-Bloom a trade website for florists. I have also worked in visual display & retail sales @ a few major department stores.
Very pretty wrist corsage for wedding (mother's corsage). It will match perfectly. Nice quality and design. Very delicate looking. Great communication with designer and fast shipment. Thank you!
Super fast & great service! Just beautiful! Great job! Thanks so much!
Super fast & great service! They turned out beautiful! Thanks so much for adding the feathers & all your special attention you spent on the corsages.