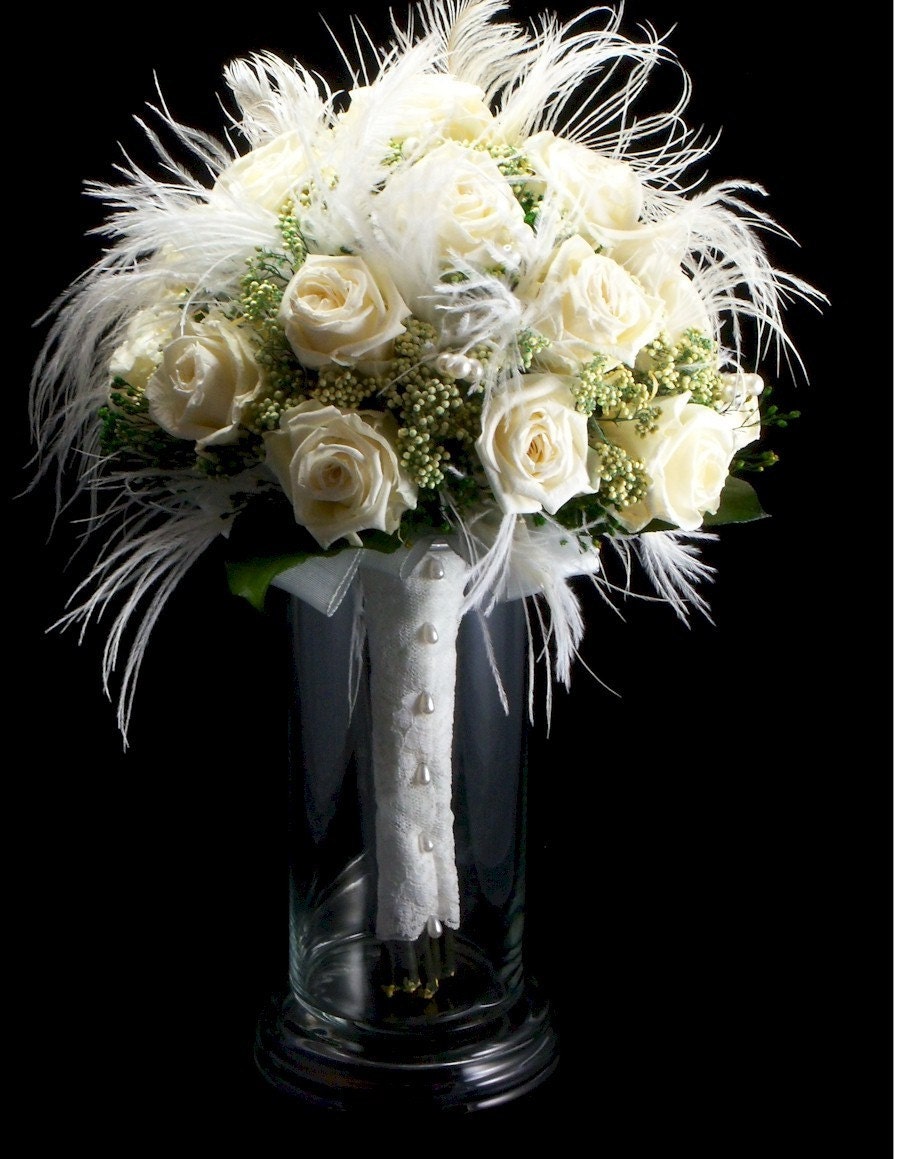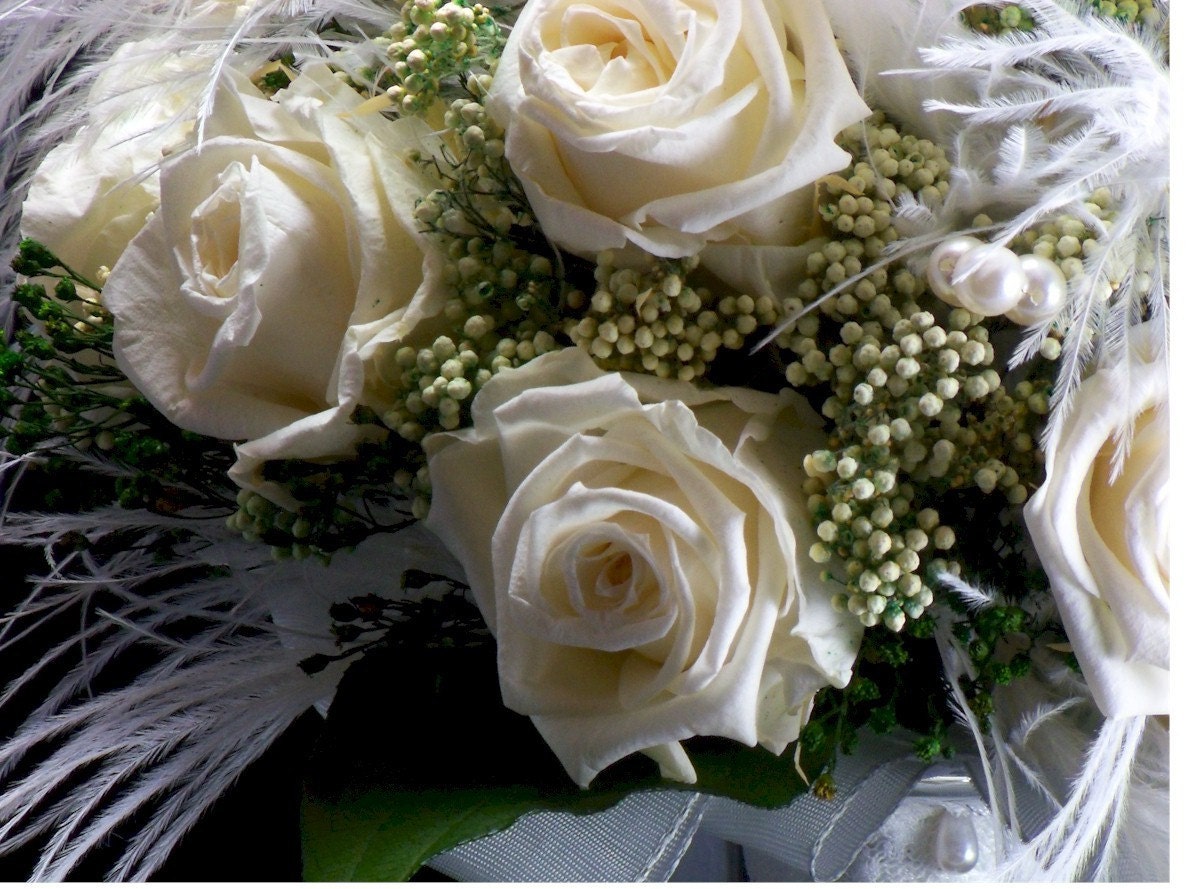 Wispy all white bridal bouquet. Real preserved roses soft to the touch and the look of fresh. A natural process developed in France keep the roses stopped in time. The keepsake bouquet can be displayed and saved for years to come. All white roses, ostrich feathers, pearls, wrapped with white satin and lace ribbon. One of a kind and recognized and featured by u bloom.com a trade floral designers web site with top designers around the country.
Payments
Paypal & Etsy gift card
Shipping from United States
buyers choice- available: USPS, UPS, Fed-ex
Refunds
100% guaranteed. Any problems handled immediately.
Additional
I have had a cotton boll boutonniere featured in Southern Weddings Magazine V3. I was a featured Christmas jewelry artist at 7 Nordstroms stores in the Northwest for 5 years. I have had a bouquet choosen and written up on U-Bloom a trade website for florists. I have also worked in visual display & retail sales @ a few major department stores.