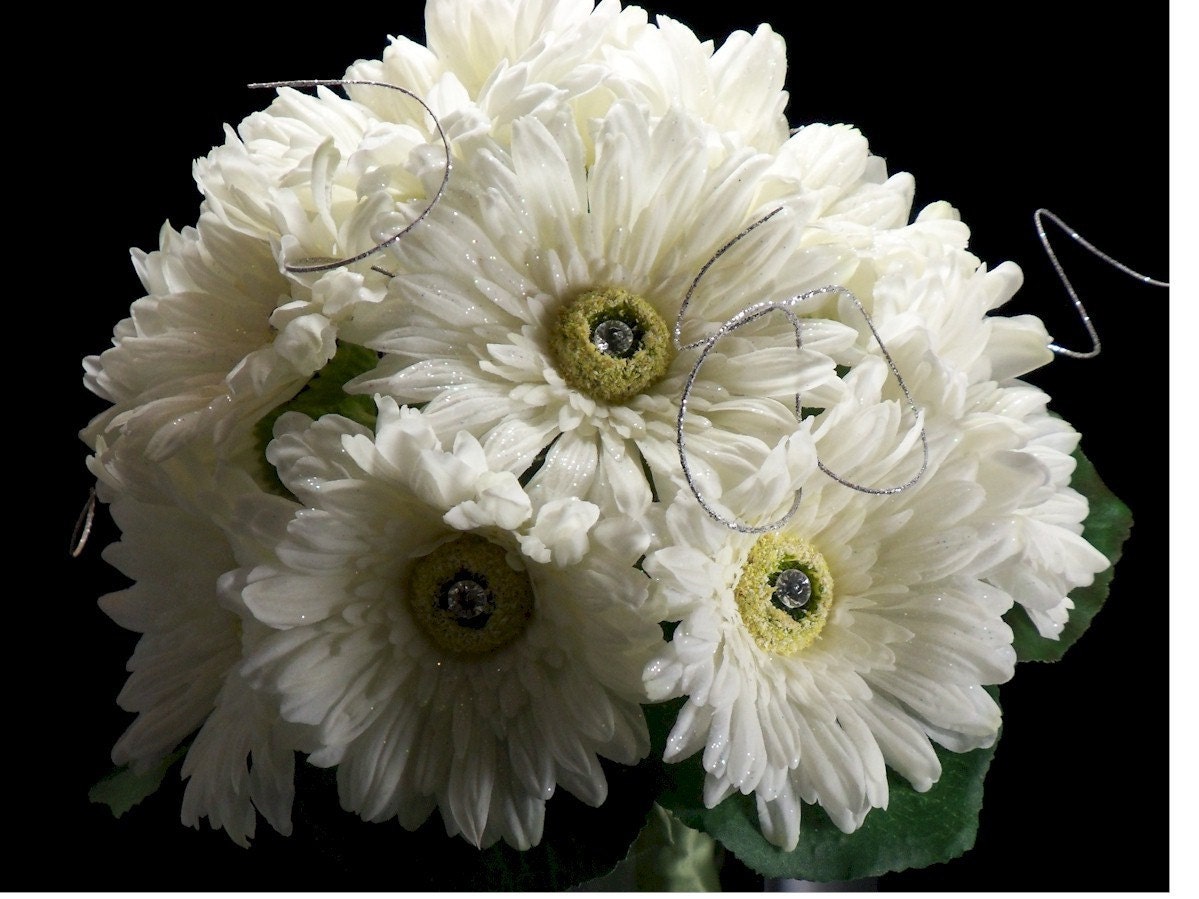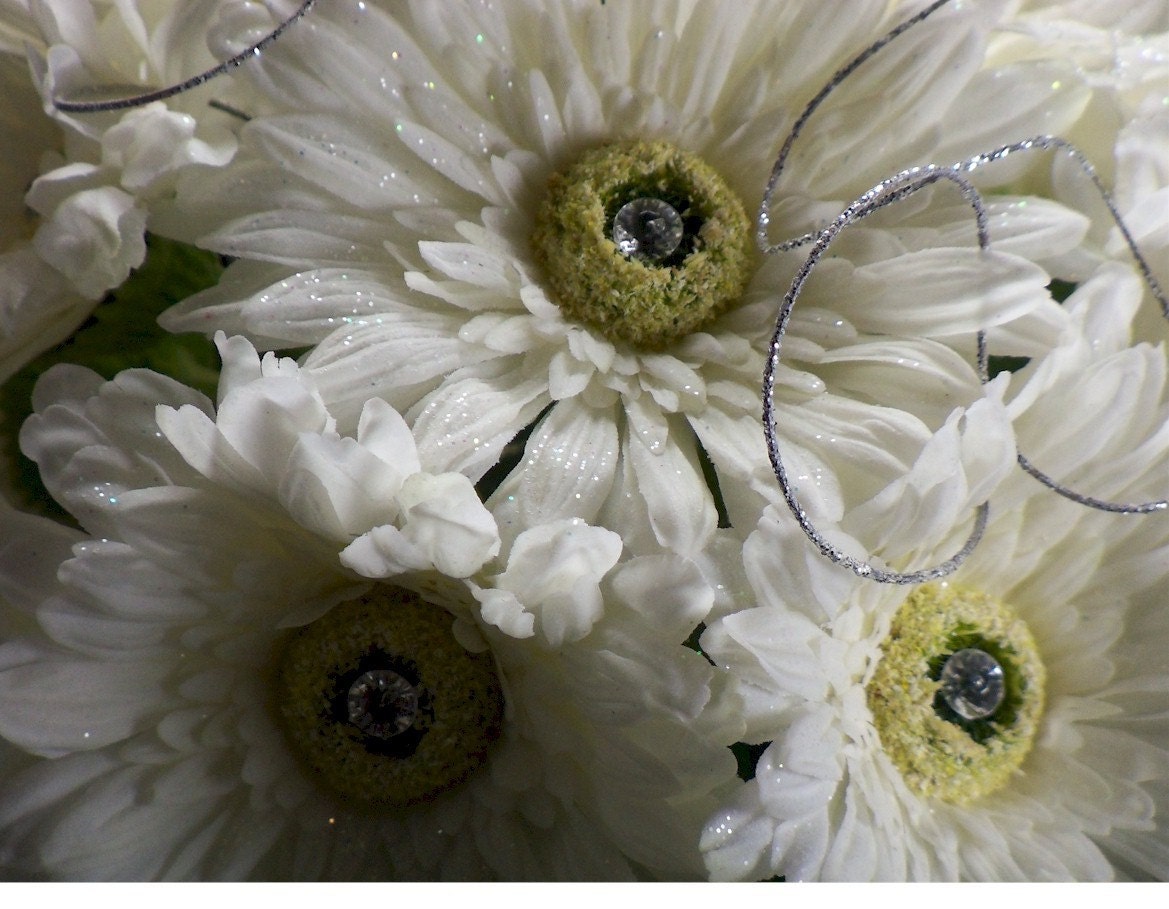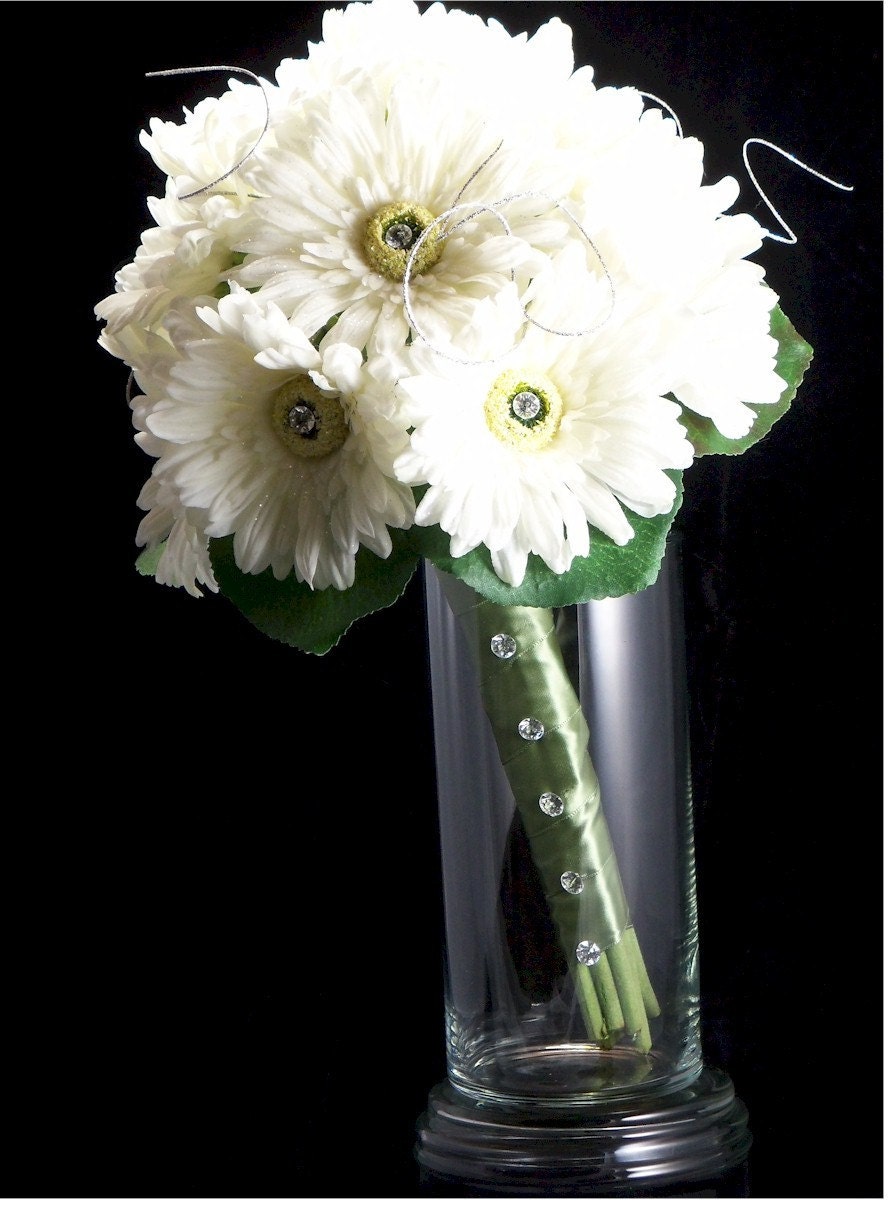 White real touch silk gerbera daisies with rhinestones in the center. Sprinkled with pixie dust. Galex leaf collar, silver ting ting swirls, wrapped up in satin sage ribbon. Finished off with rhinestones up the seam. Available in other colors. Just inquire about a custom order.
Payments
Paypal & Etsy gift card
Shipping from United States
buyers choice- available: USPS, UPS, Fed-ex
Refunds
100% guaranteed. Any problems handled immediately.
Additional
I have had a cotton boll boutonniere featured in Southern Weddings Magazine V3. I was a featured Christmas jewelry artist at 7 Nordstroms stores in the Northwest for 5 years. I have had a bouquet choosen and written up on U-Bloom a trade website for florists. I have also worked in visual display & retail sales @ a few major department stores.