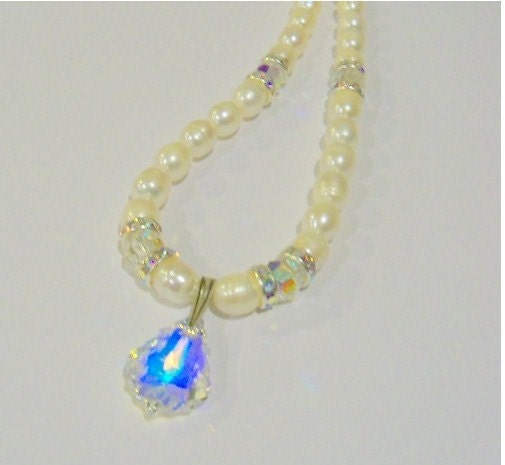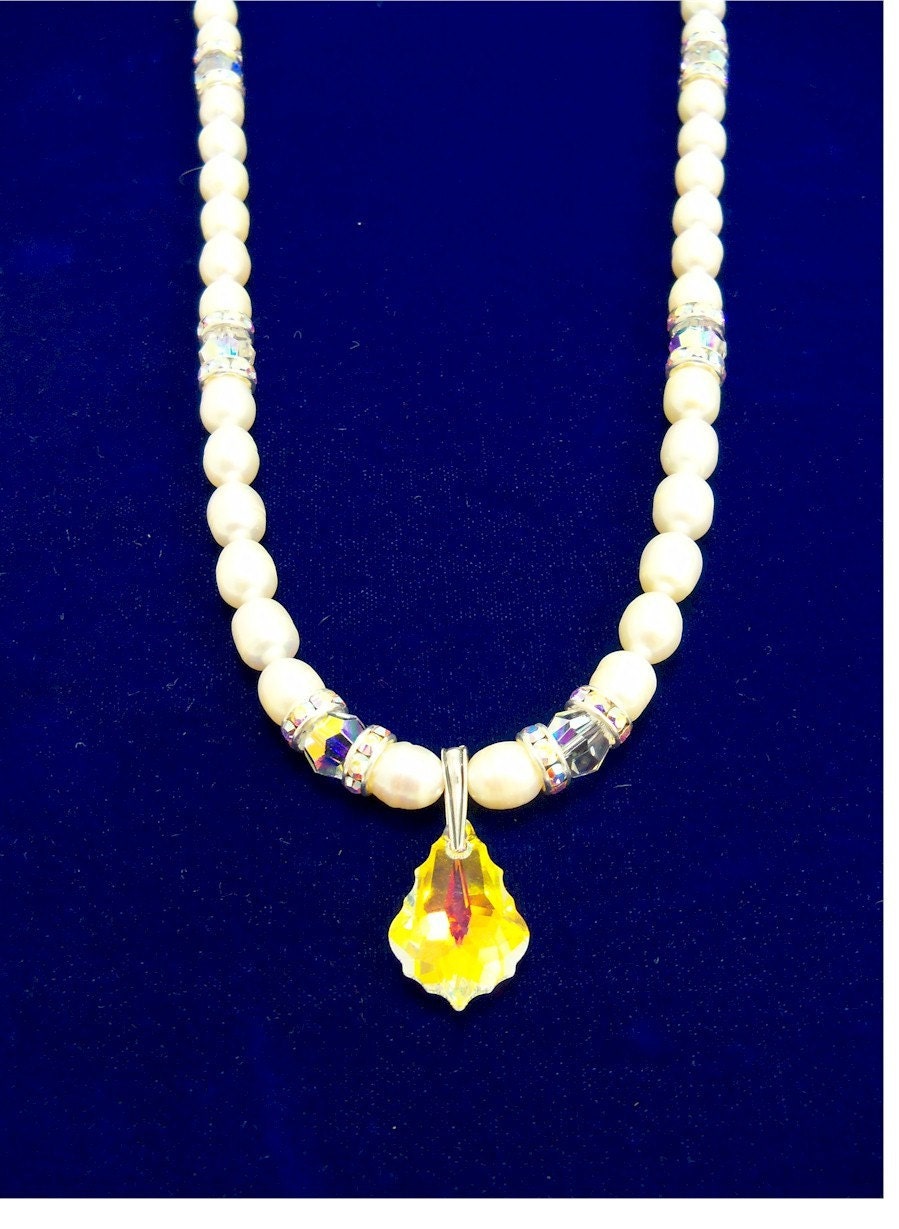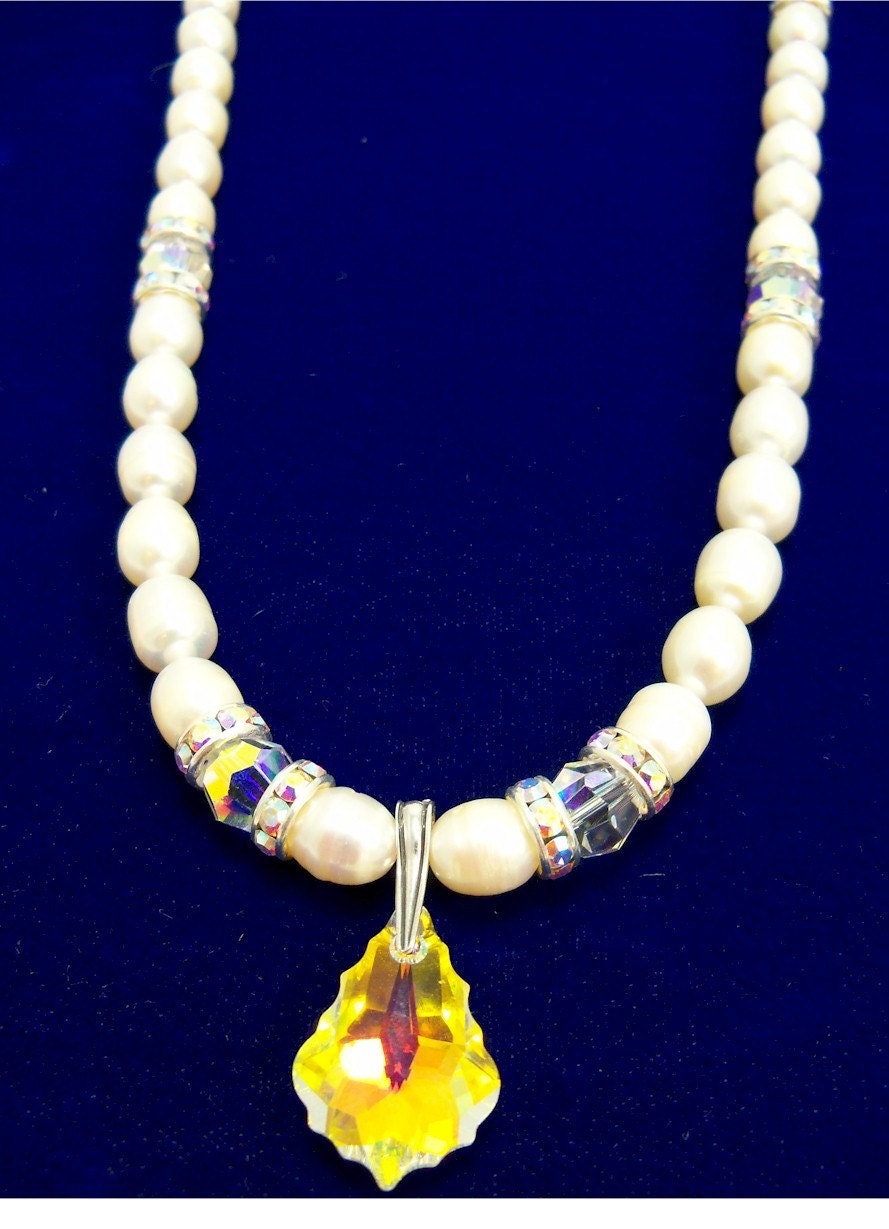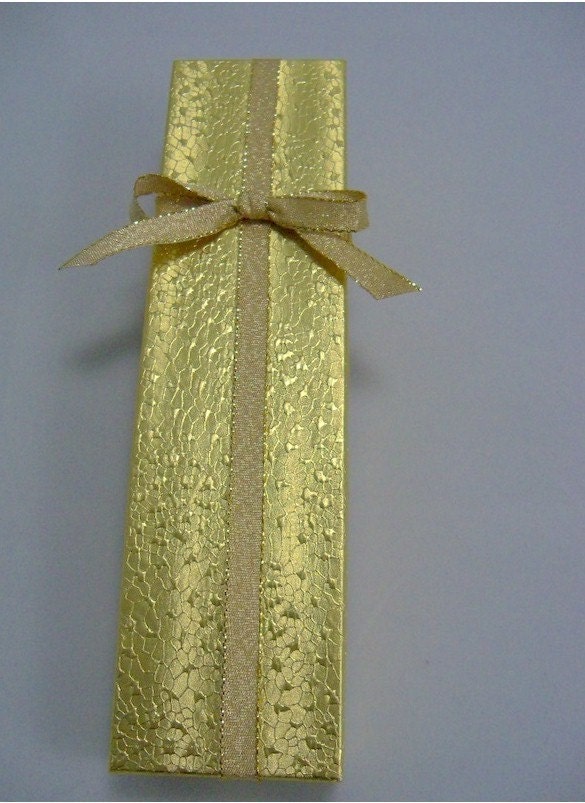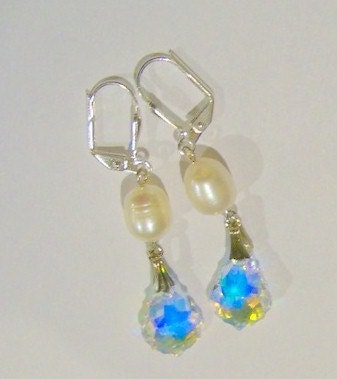 Real 8mm freshwater rice pearls excellent quality (grade) with AB swarovski crystals and AB crystal rondelles. Necklace is 18 inches long with toggle clasp. Gift boxed. Matching earrings sold separately. Buy both the necklace and earrings: use coupon code: SAVE15 and save 15% on both.
Payments
Paypal & Etsy gift card
Shipping from United States
buyers choice- available: USPS, UPS, Fed-ex
Refunds
100% guaranteed. Any problems handled immediately.
Additional
I have had a cotton boll boutonniere featured in Southern Weddings Magazine V3. I was a featured Christmas jewelry artist at 7 Nordstroms stores in the Northwest for 5 years. I have had a bouquet choosen and written up on U-Bloom a trade website for florists. I have also worked in visual display & retail sales @ a few major department stores.