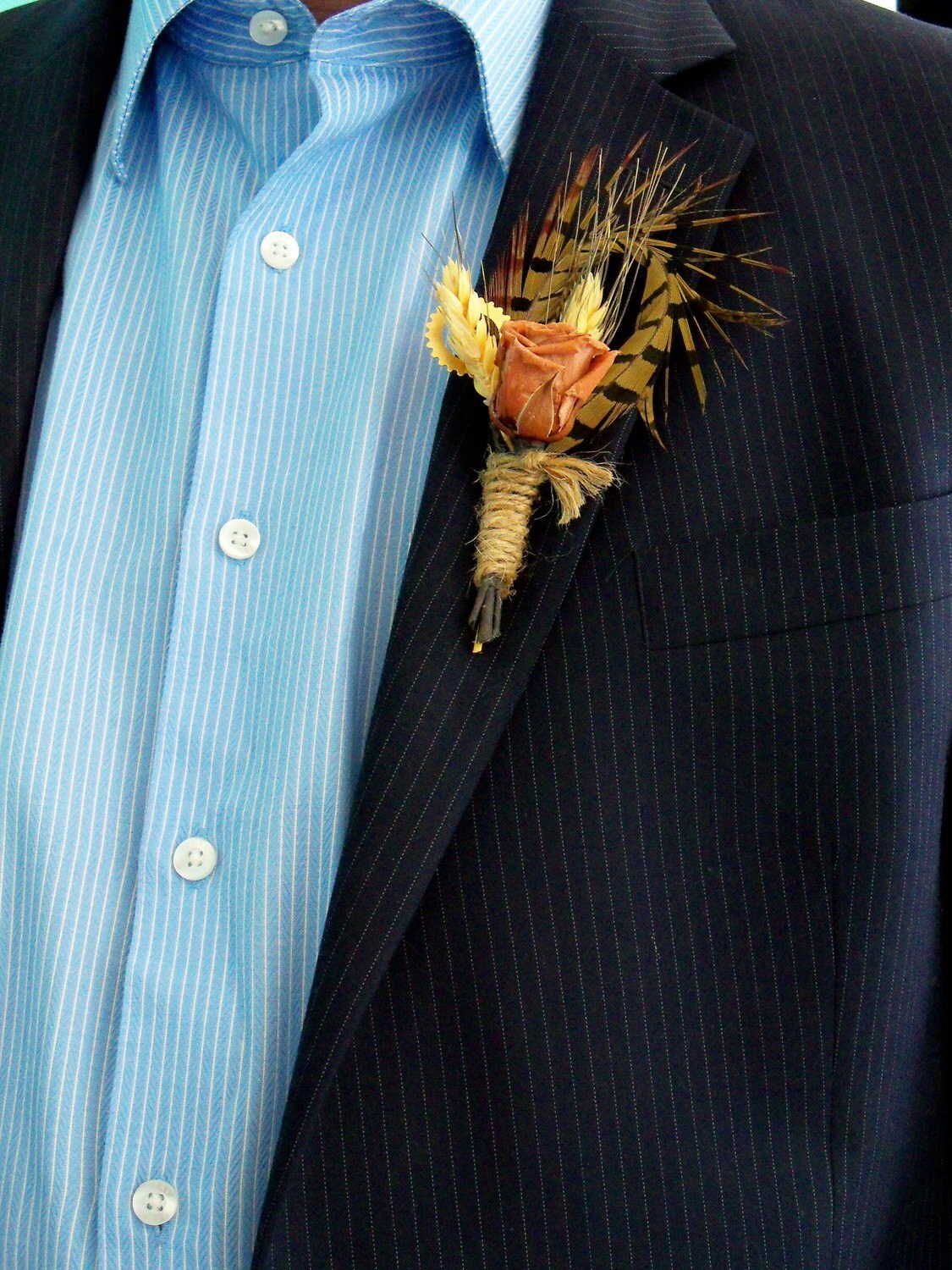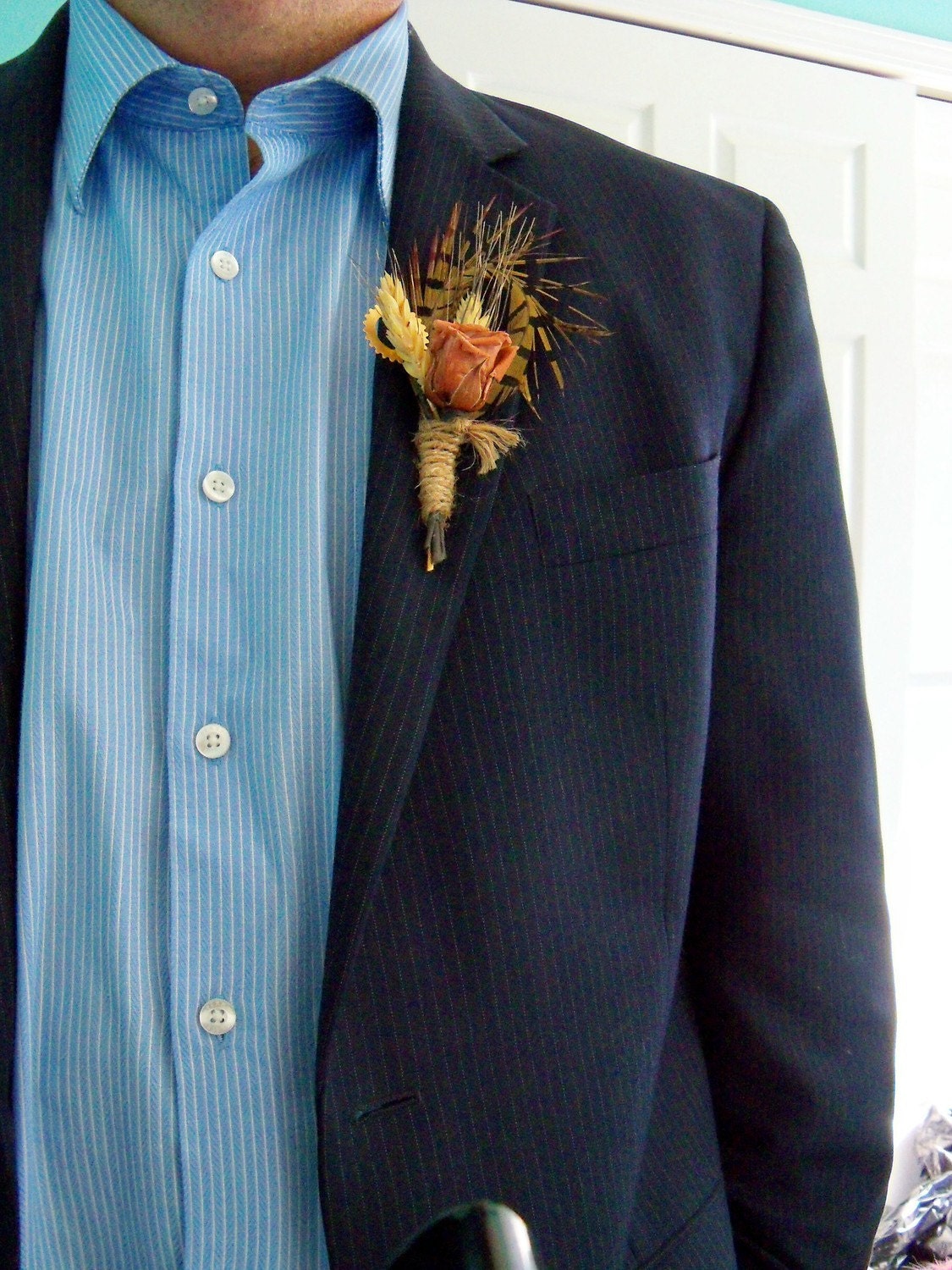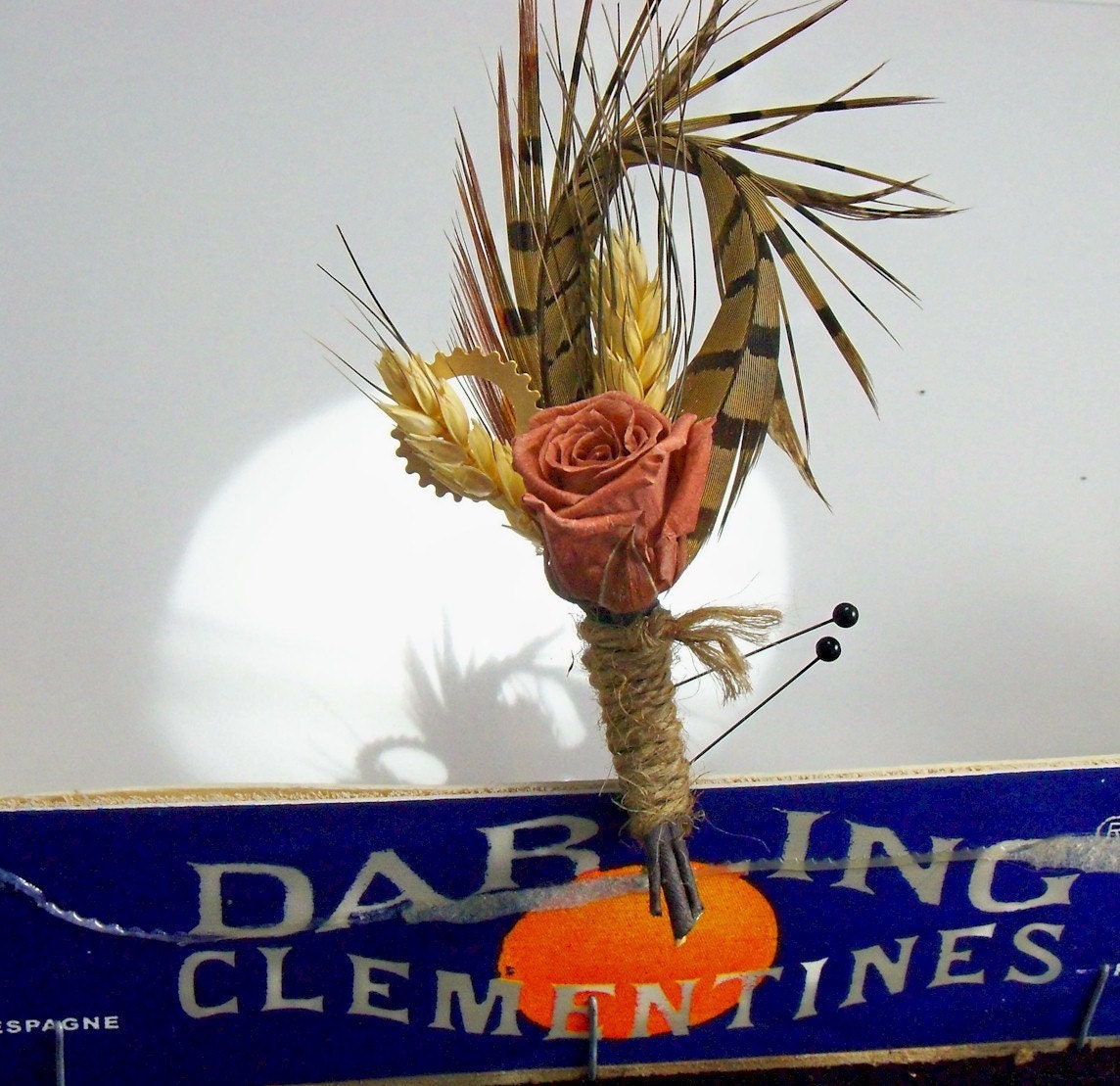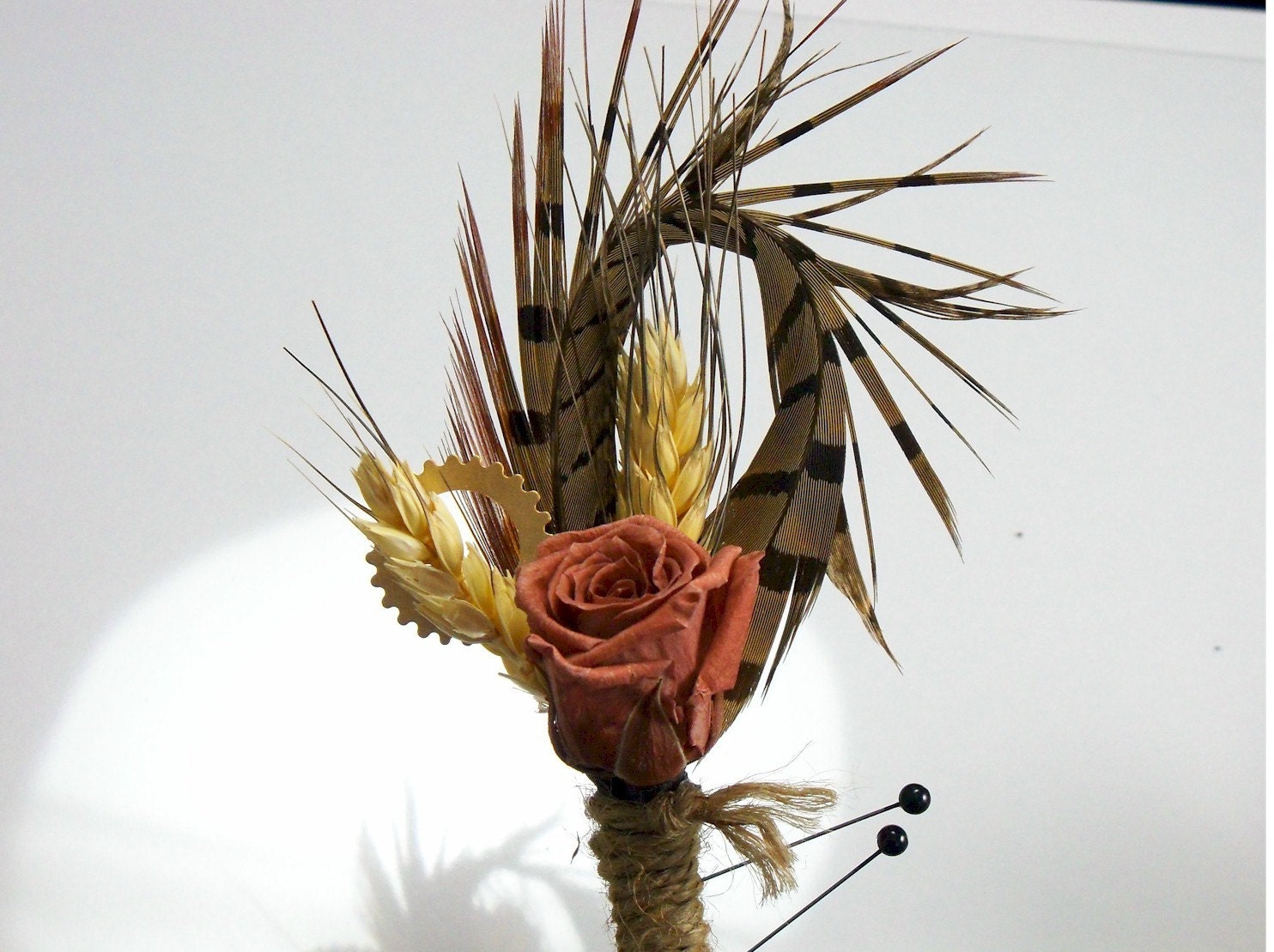 Real preserved rose boutonniere. Make those men in the wedding party stand out. This amazing boutonniere is a real soft to the touch preserved rose boutonniere. A ringtail pheasant feather & wheat bring this boutonniere all together. A hand stamped brass gear is complimentary with this boutonniere. Contact me with personalized messages. Large quantities are available. Roses available in a variety of colors.
Payments
Paypal & Etsy gift card
Shipping from United States
buyers choice- available: USPS, UPS, Fed-ex. Most packages ship USPS Priority.
Refunds
100% quality guaranteed. Any problems handled immediately.
Additional
I have had a cotton boll boutonniere featured in Southern Weddings Magazine V3. I was a featured Christmas jewelry artist at 7 Nordstroms stores in the Northwest for 5 years. I have had a bouquet choosen and written up on U-Bloom a trade website for florists. I have also worked in visual display & retail sales @ a few major department stores.