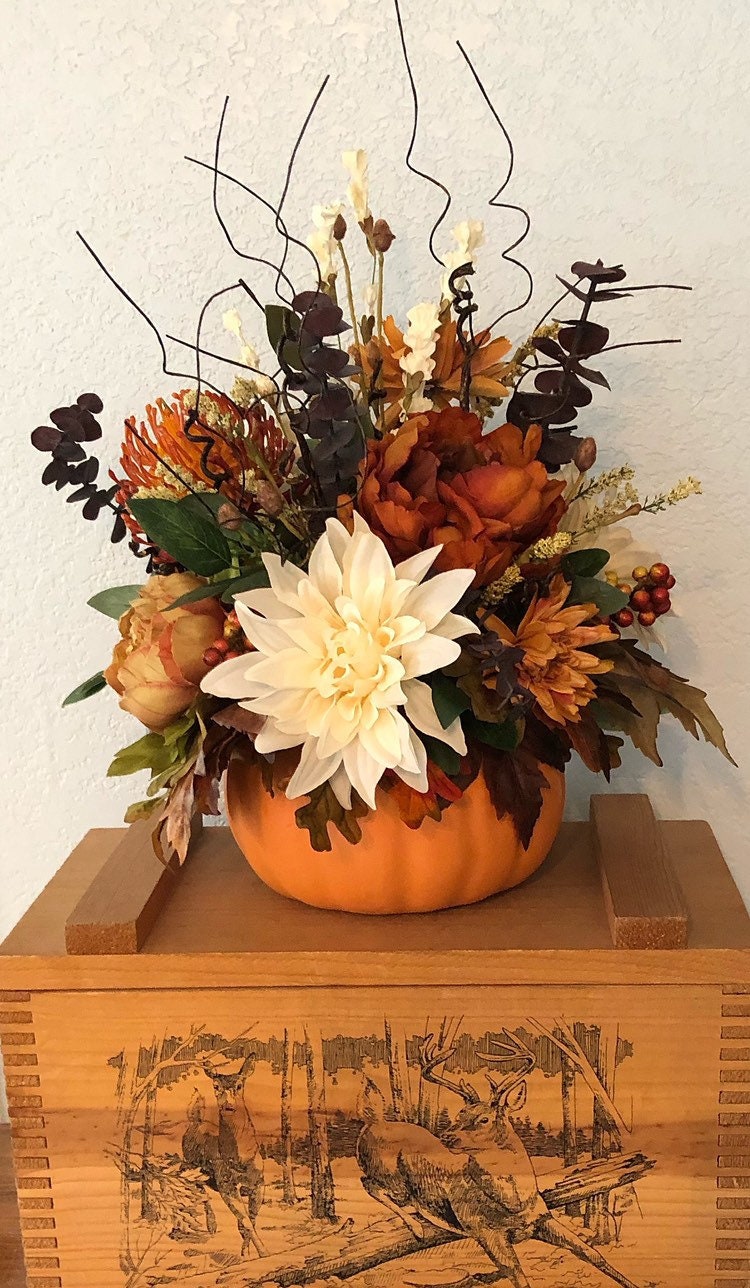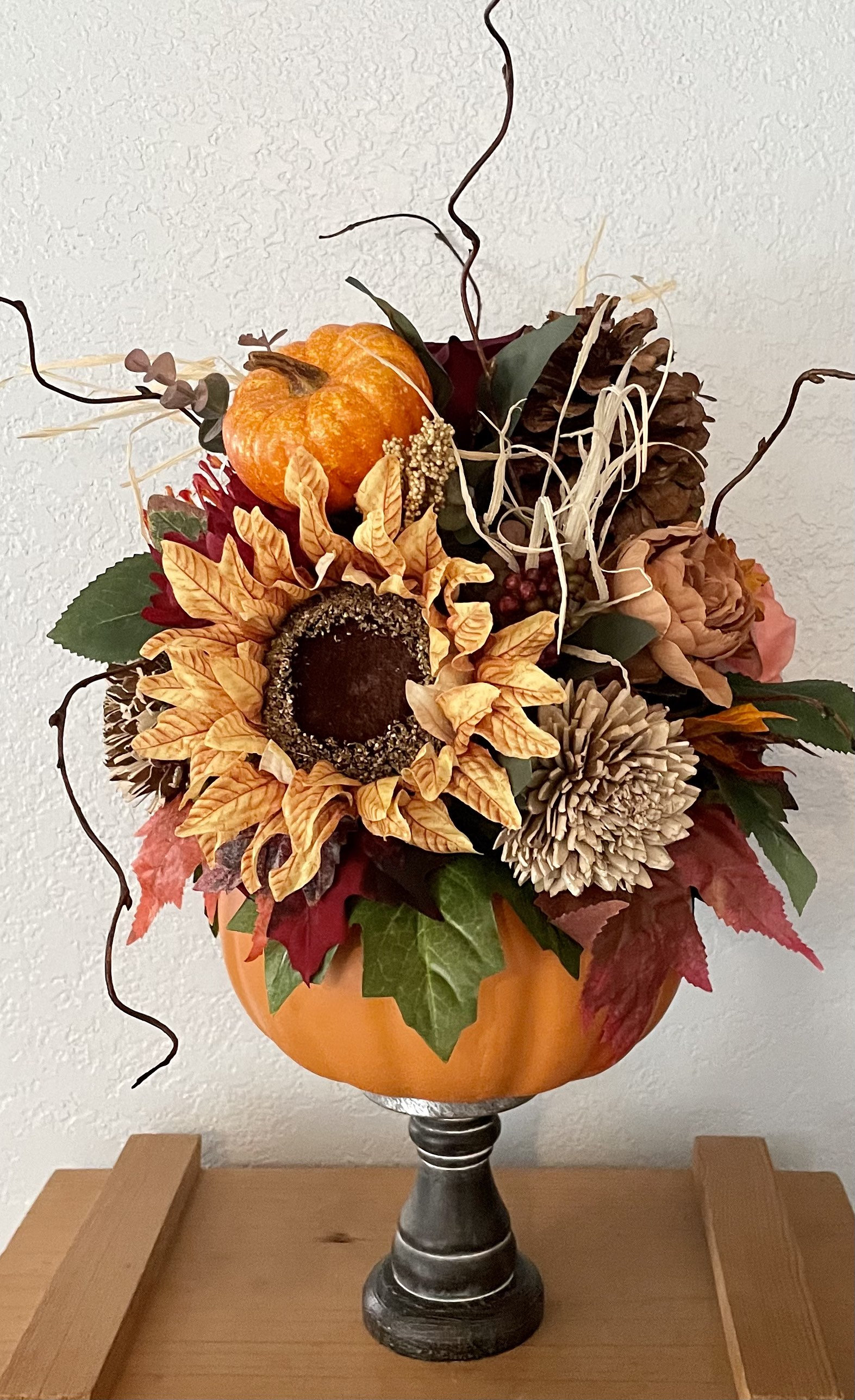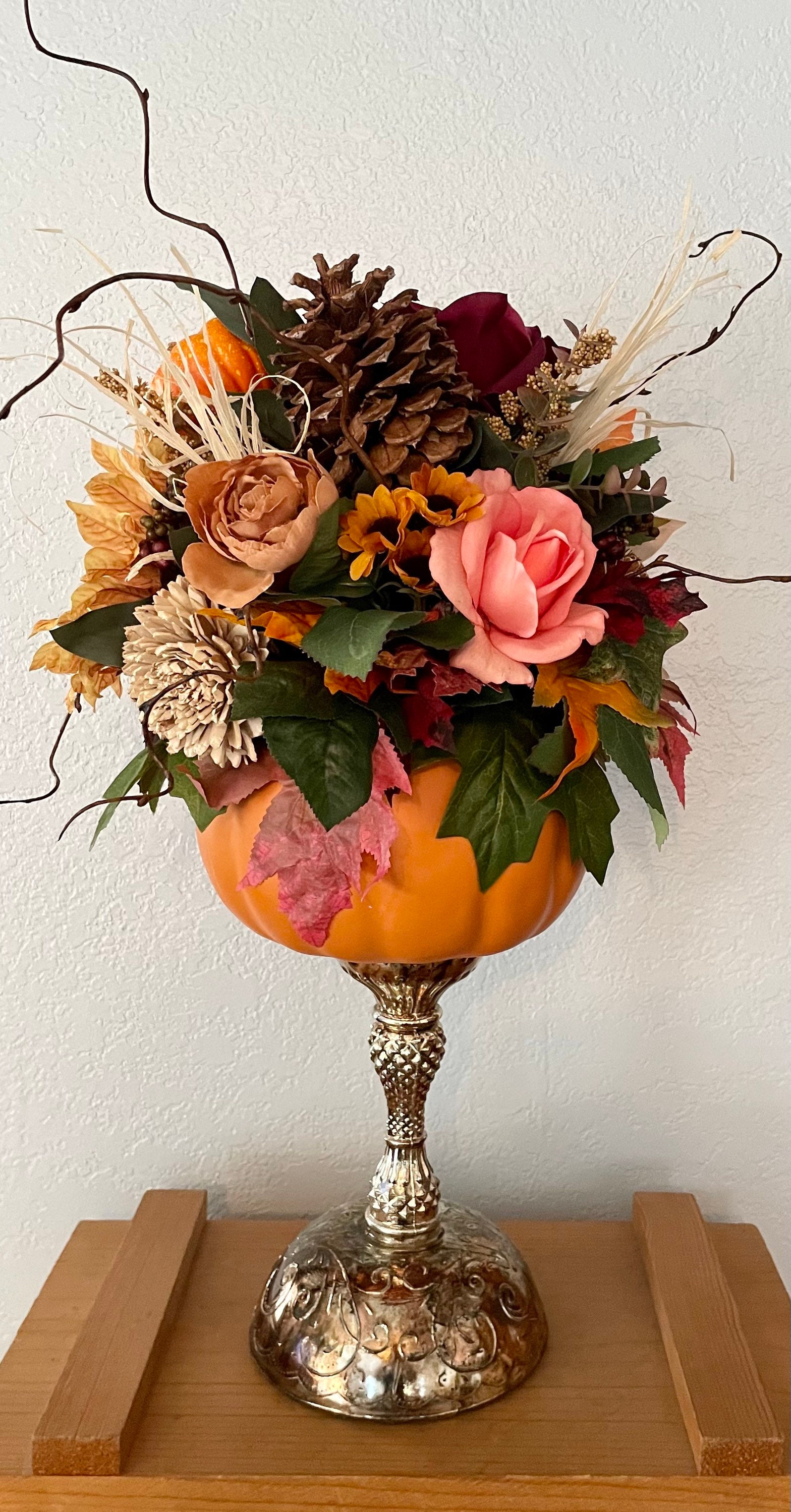 Beautiful fall centerpiece. Perfect table centerpiece for September through Thanksgiving. Nice neutral colors to match any decor. 7" ceramic orange pumpkin. Exact stems might change due to the availability. But the overall color and style will remain the same.
Payments
Paypal & Etsy gift card
Shipping from United States
buyers choice- available: USPS, UPS, Fed-ex. Most packages ship USPS Priority.
Refunds
100% quality guaranteed. Any problems handled immediately.
Additional
I have had a cotton boll boutonniere featured in Southern Weddings Magazine V3. I was a featured Christmas jewelry artist at 7 Nordstroms stores in the Northwest for 5 years. I have had a bouquet choosen and written up on U-Bloom a trade website for florists. I have also worked in visual display & retail sales @ a few major department stores.
Product arrived exactly like I would have imagined. Totally worth the money and excited to have it ready for fall season!!
Sent three of these and all recipients were pleased.
The item was just as described and was delivered in packaging that kept it intact. It is a beautiful arrangement.
Worth the wait it's just perfect. Lovely addition to our Thanksgiving dinner table!
It was a little smaller than expected, but it is beautiful!