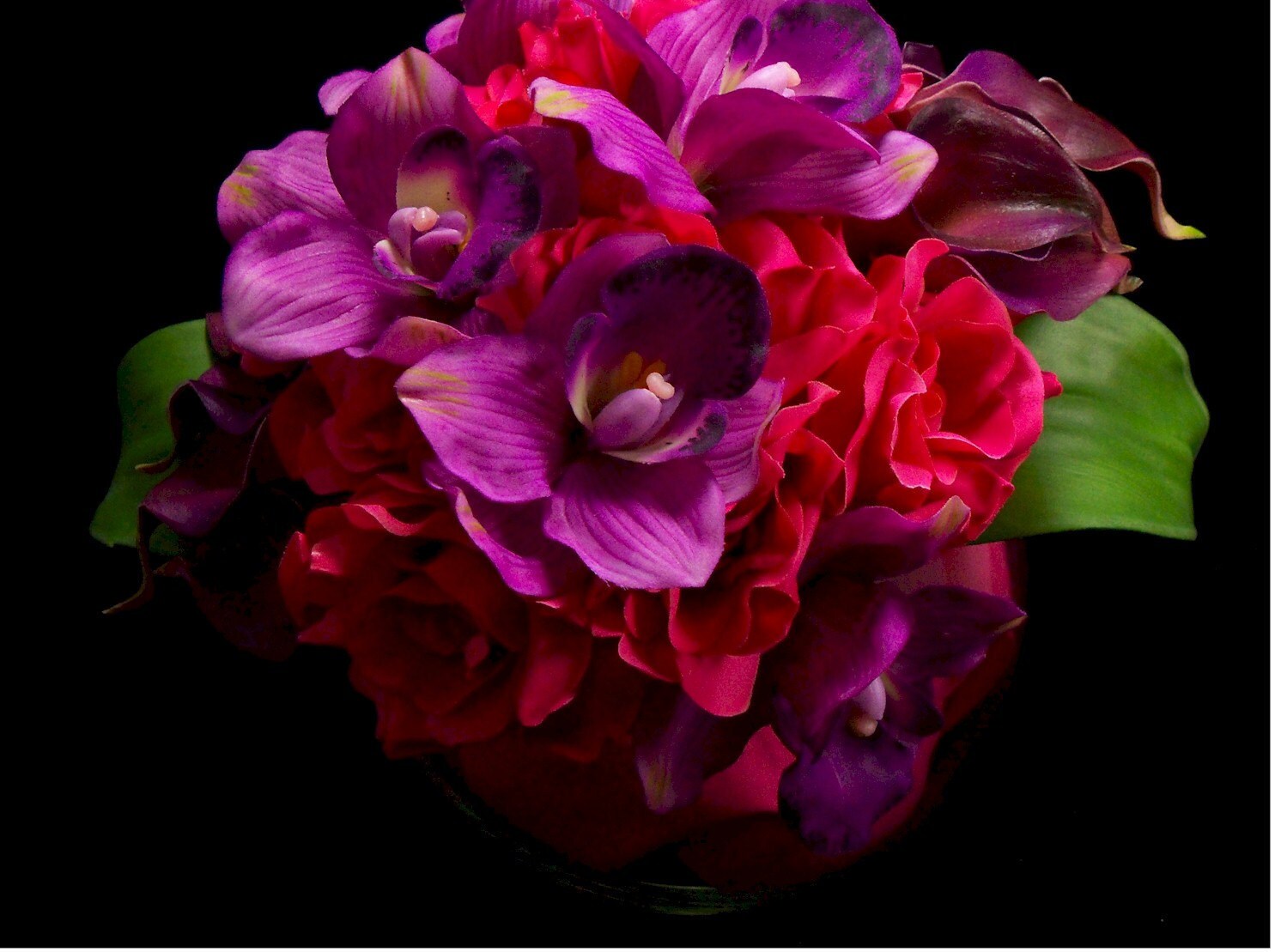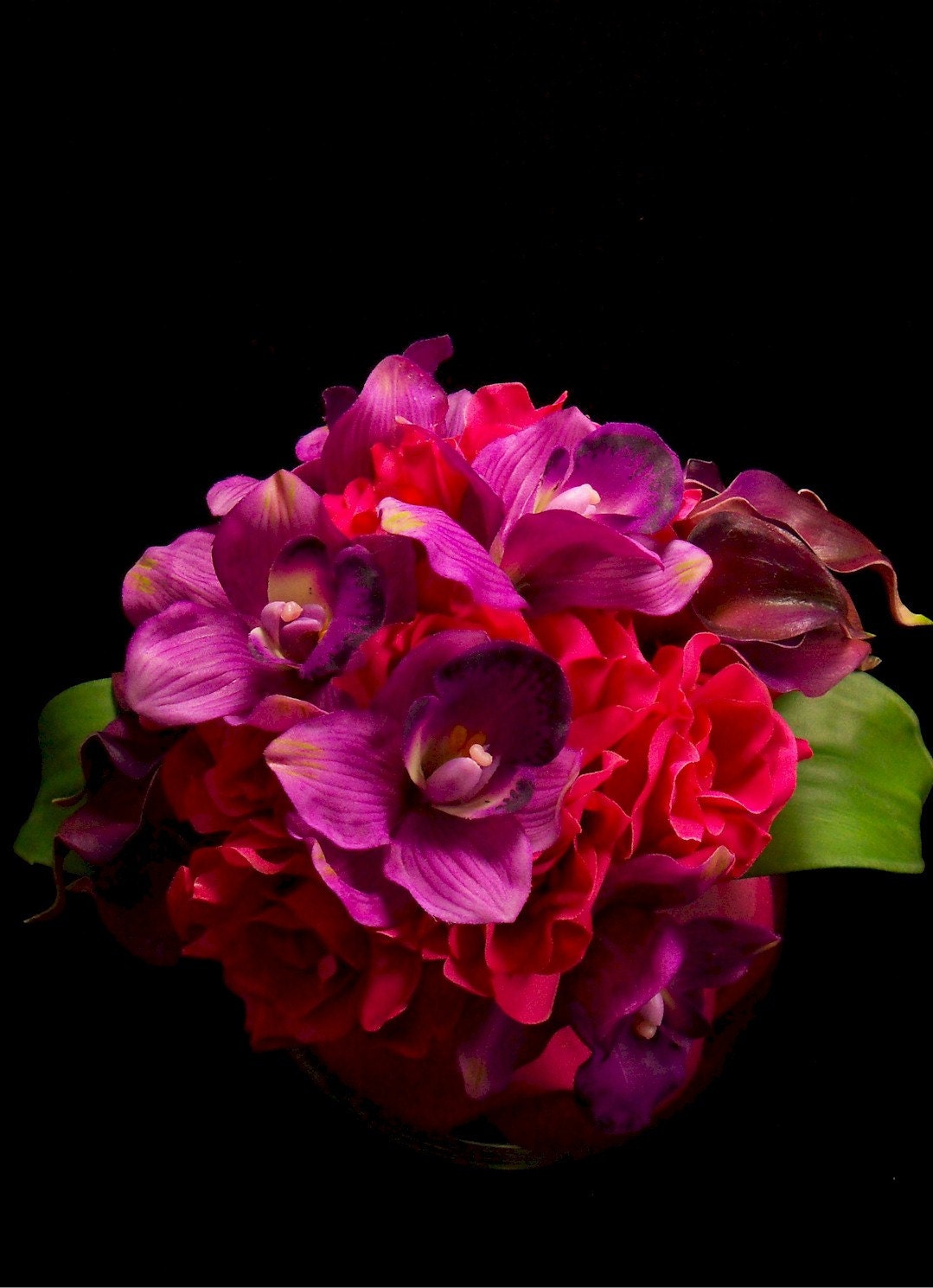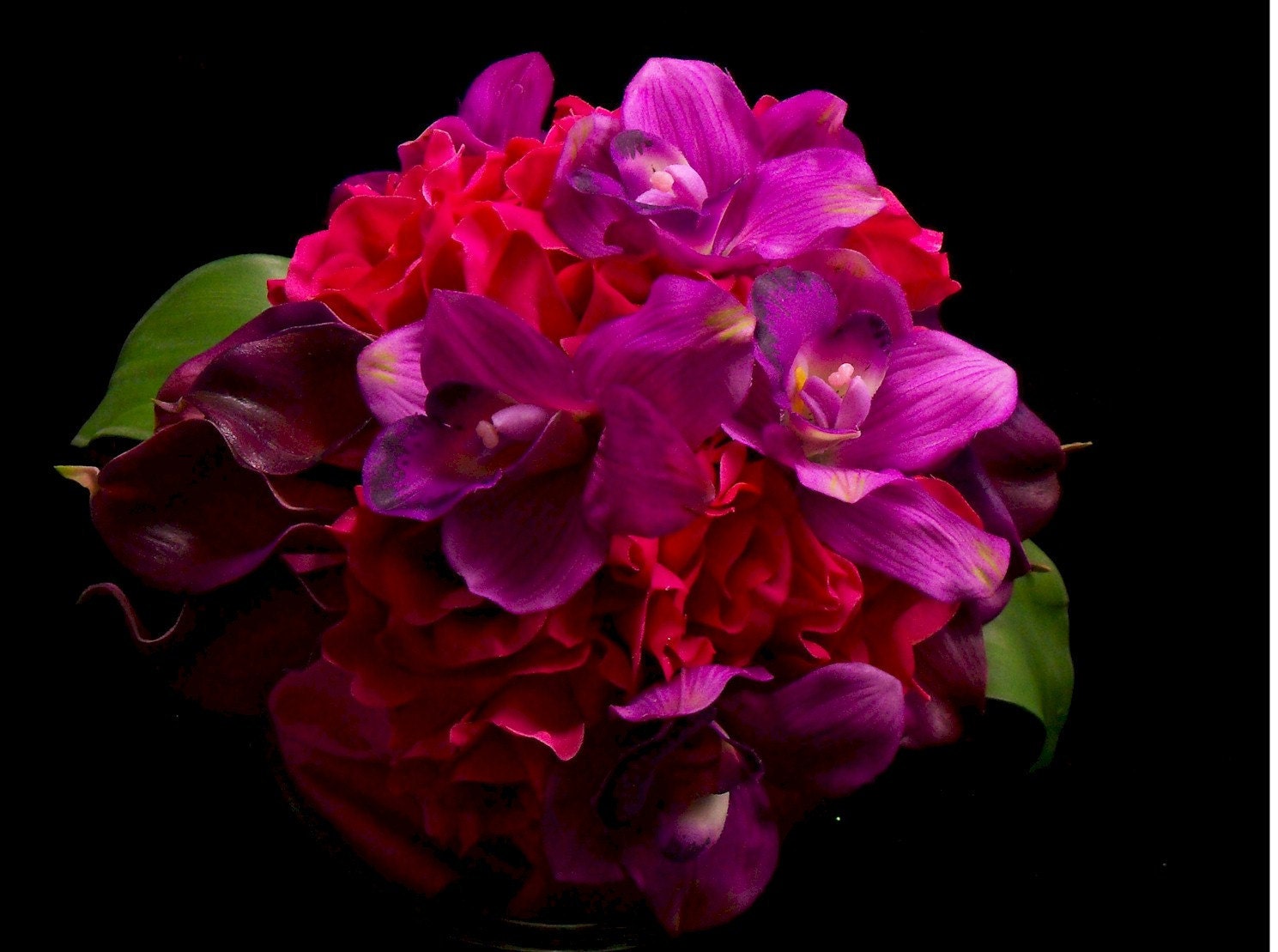 My purple and fuchsia passion bouquet is made of silk and real touch silk flowers. Which includes fuchsia pink roses, purple real touch silk calla lilies, and real touch purple orchids with phalaenopsis leafs. I have left the stems unwrapped so the buyer can pick there own color of satin ribbon wrap. This is a beautiful bouquet for any wedding. A truly romantic bouquet.
Payments
Paypal & Etsy gift card
Shipping from United States
buyers choice- available: USPS, UPS, Fed-ex
Refunds
100% guaranteed. Any problems handled immediately.
Additional
I have had a cotton boll boutonniere featured in Southern Weddings Magazine V3. I was a featured Christmas jewelry artist at 7 Nordstroms stores in the Northwest for 5 years. I have had a bouquet choosen and written up on U-Bloom a trade website for florists. I have also worked in visual display & retail sales @ a few major department stores.