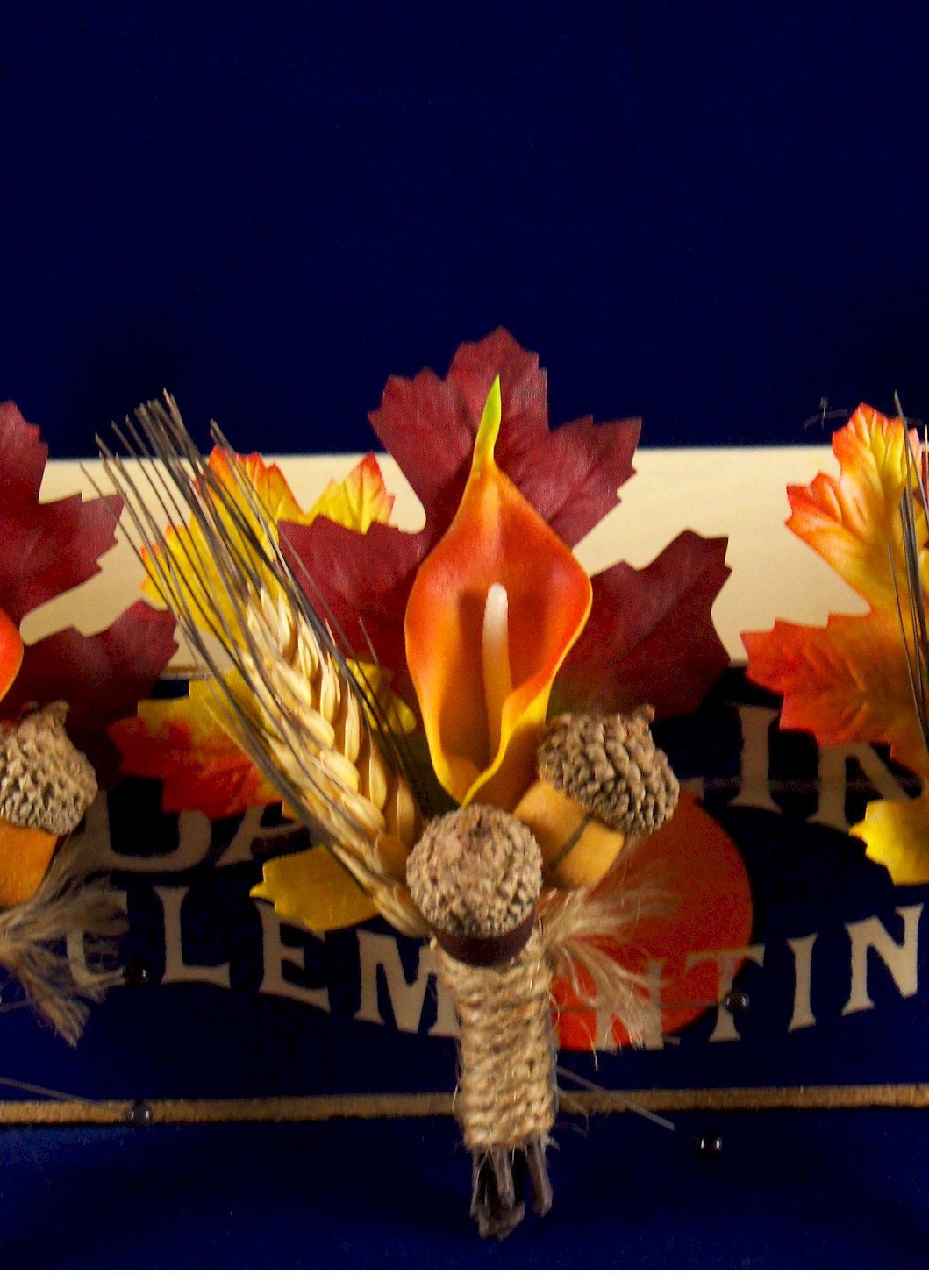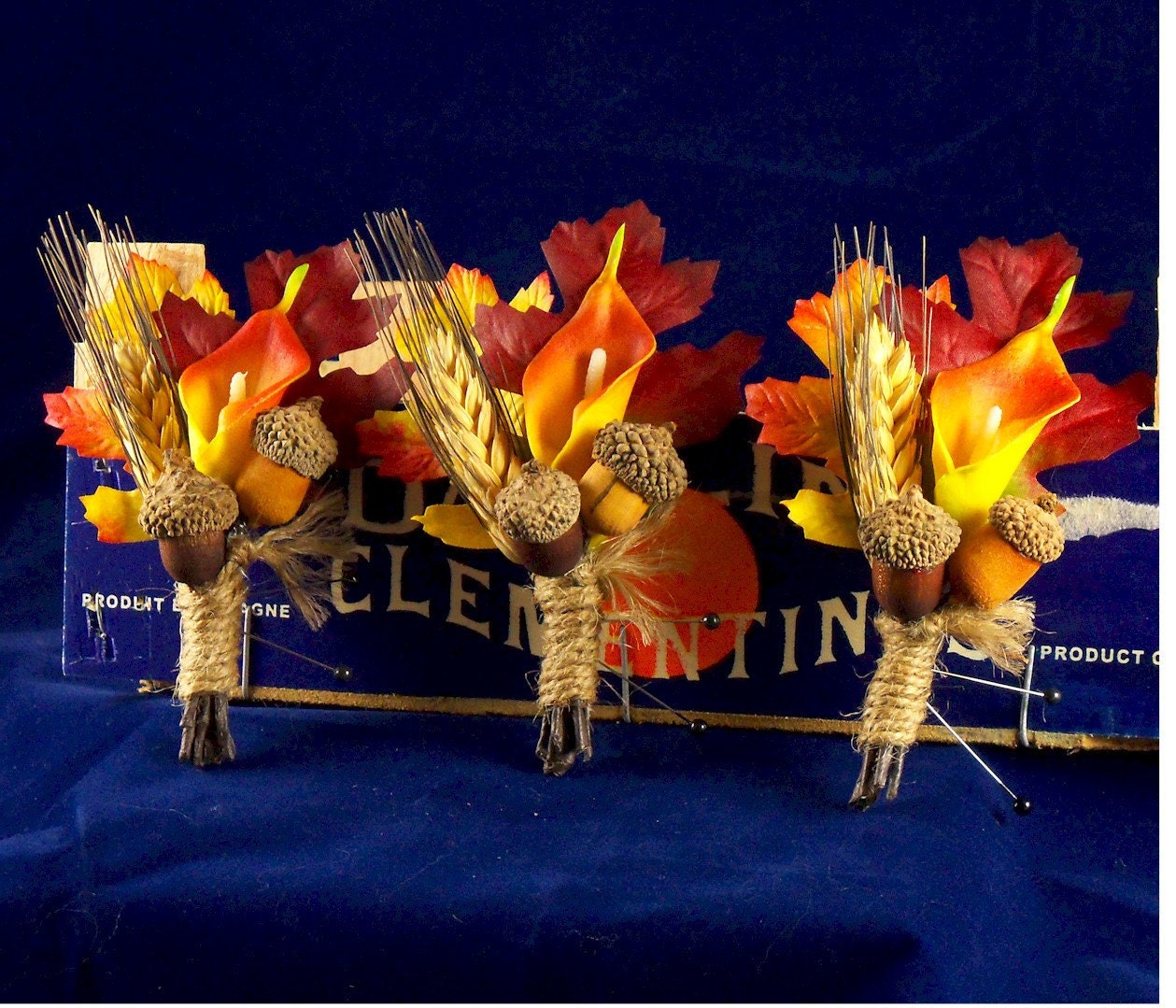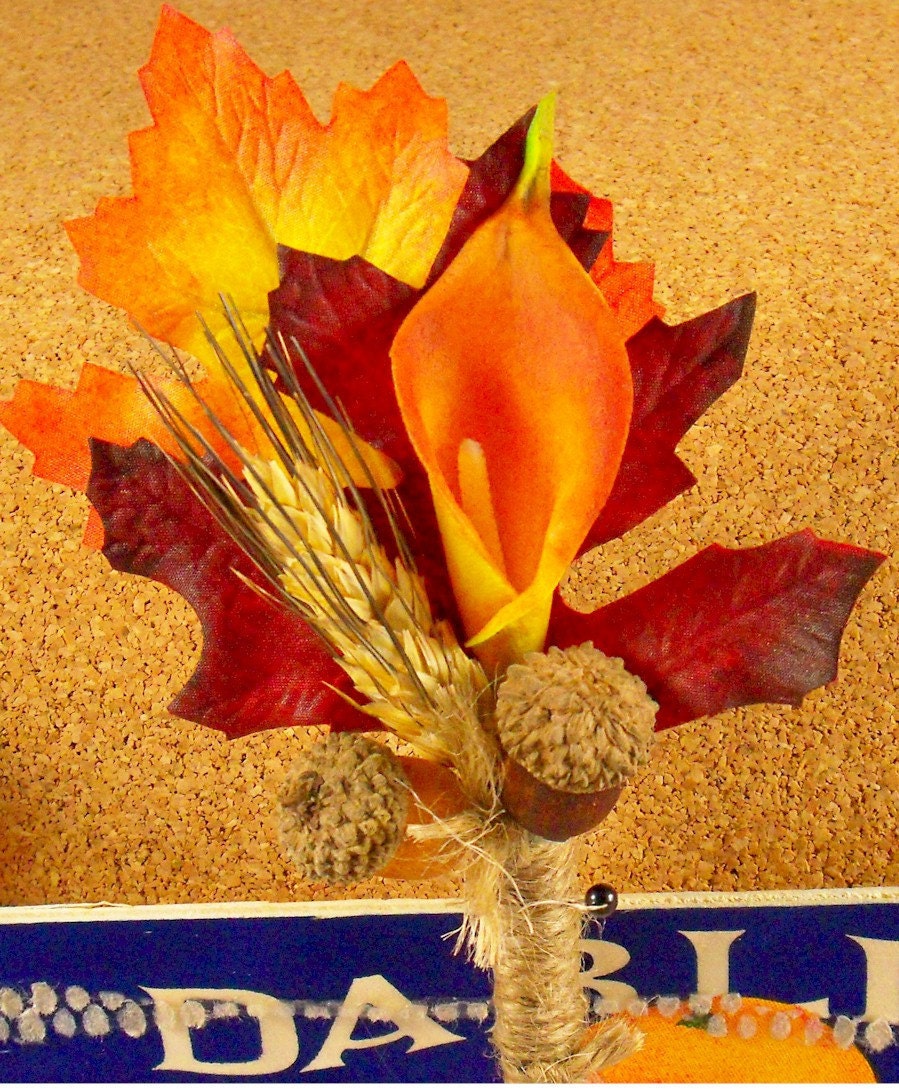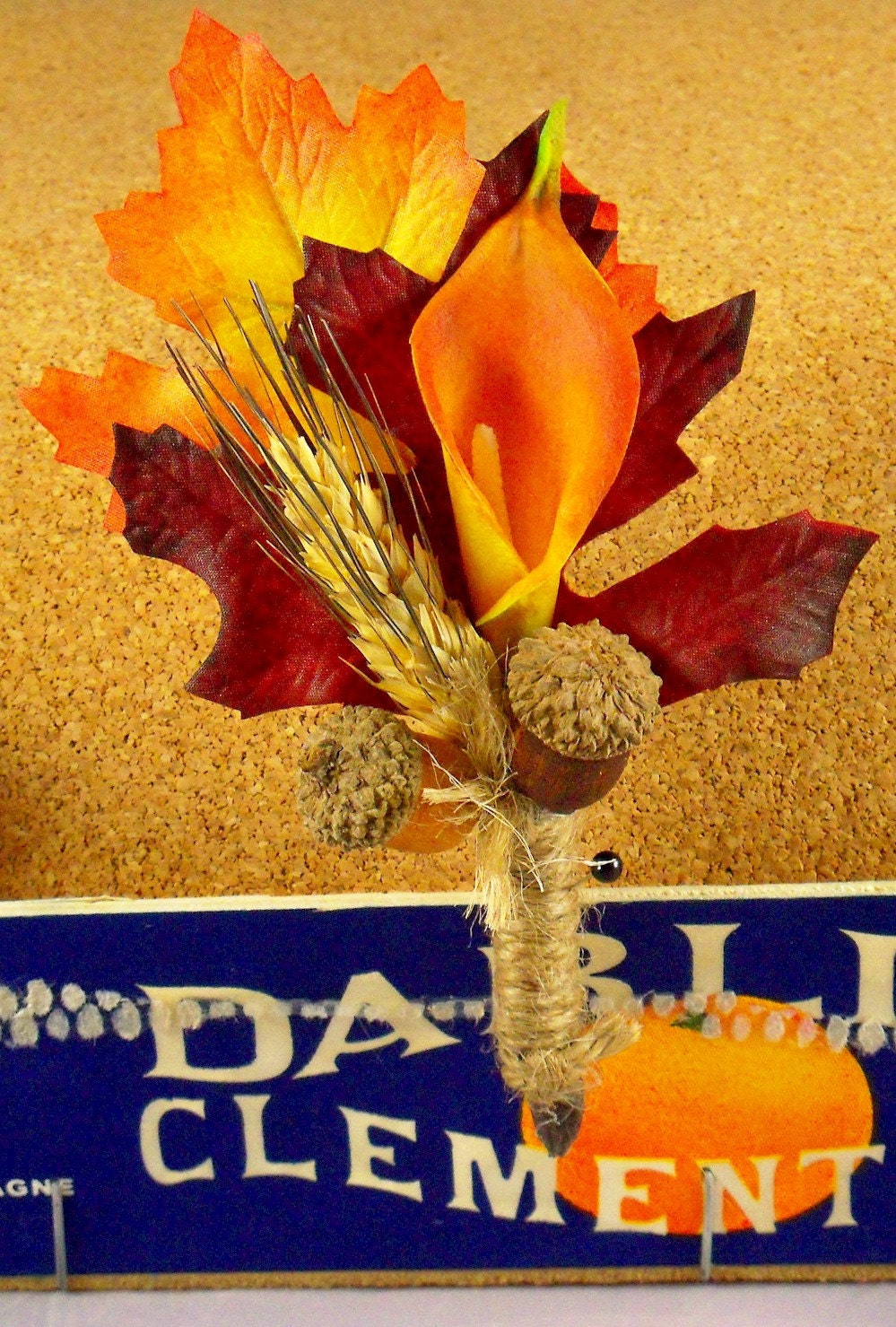 Grooms wedding package of 8 @14.00 boutonnieres for a discounted price of $100.00 with reduced shipping charges.
Payments
Paypal & Etsy gift card
Shipping from United States
buyers choice- available: USPS, UPS, Fed-ex
Refunds
100% guaranteed. Any problems handled immediately.
Additional
I have had a cotton boll boutonniere featured in Southern Weddings Magazine V3. I was a featured Christmas jewelry artist at 7 Nordstroms stores in the Northwest for 5 years. I have had a bouquet choosen and written up on U-Bloom a trade website for florists. I have also worked in visual display & retail sales @ a few major department stores.
Delivered quickly and great quality!
Just stunning! My grandma's are my "flower girls" that will be dropping leaves. These fit perfectly with our theme!
love it thank you so much
Thank you so much for such beautiful boutonnieres- I cannot for all the men to wear them at the wedding they are perfect!