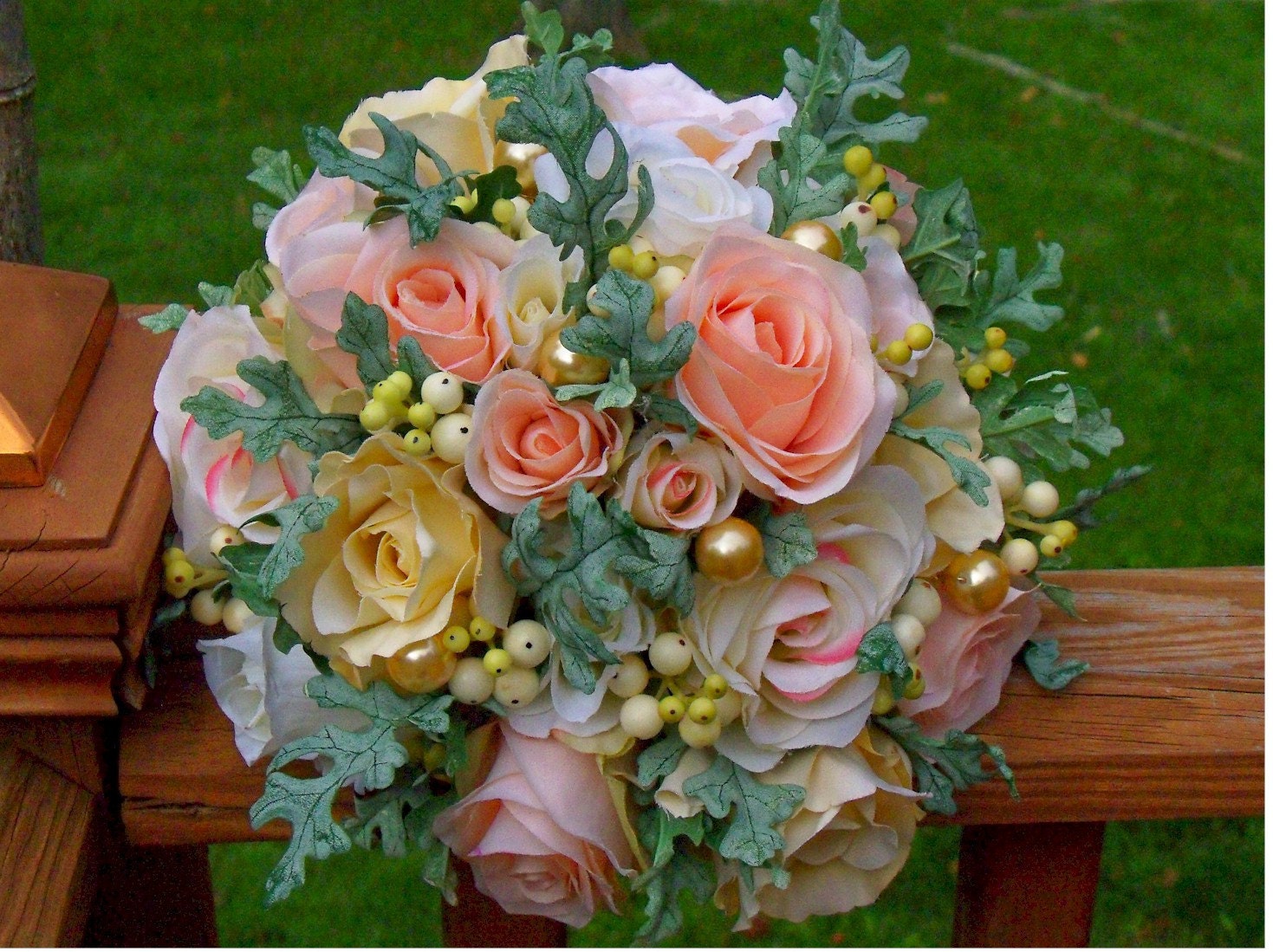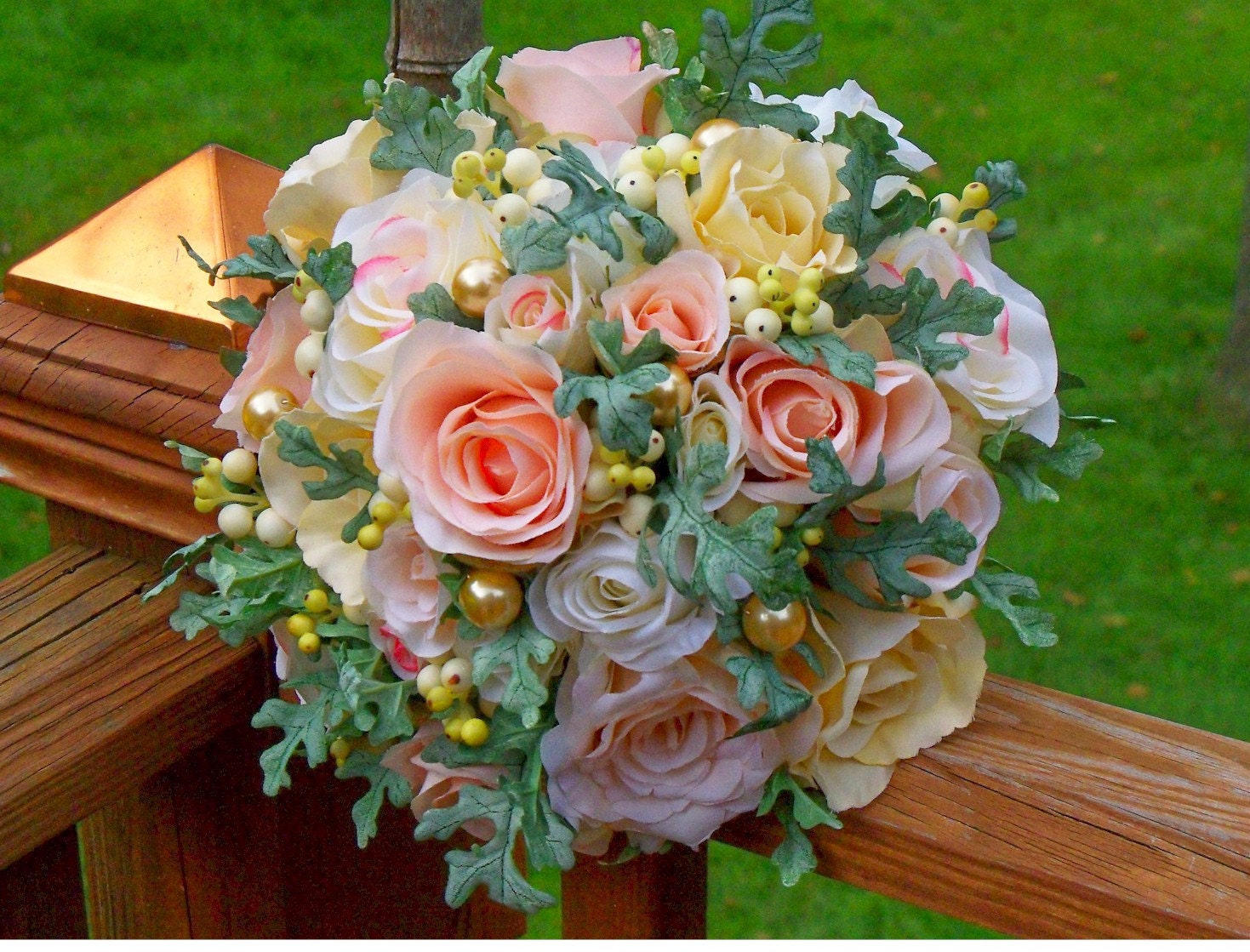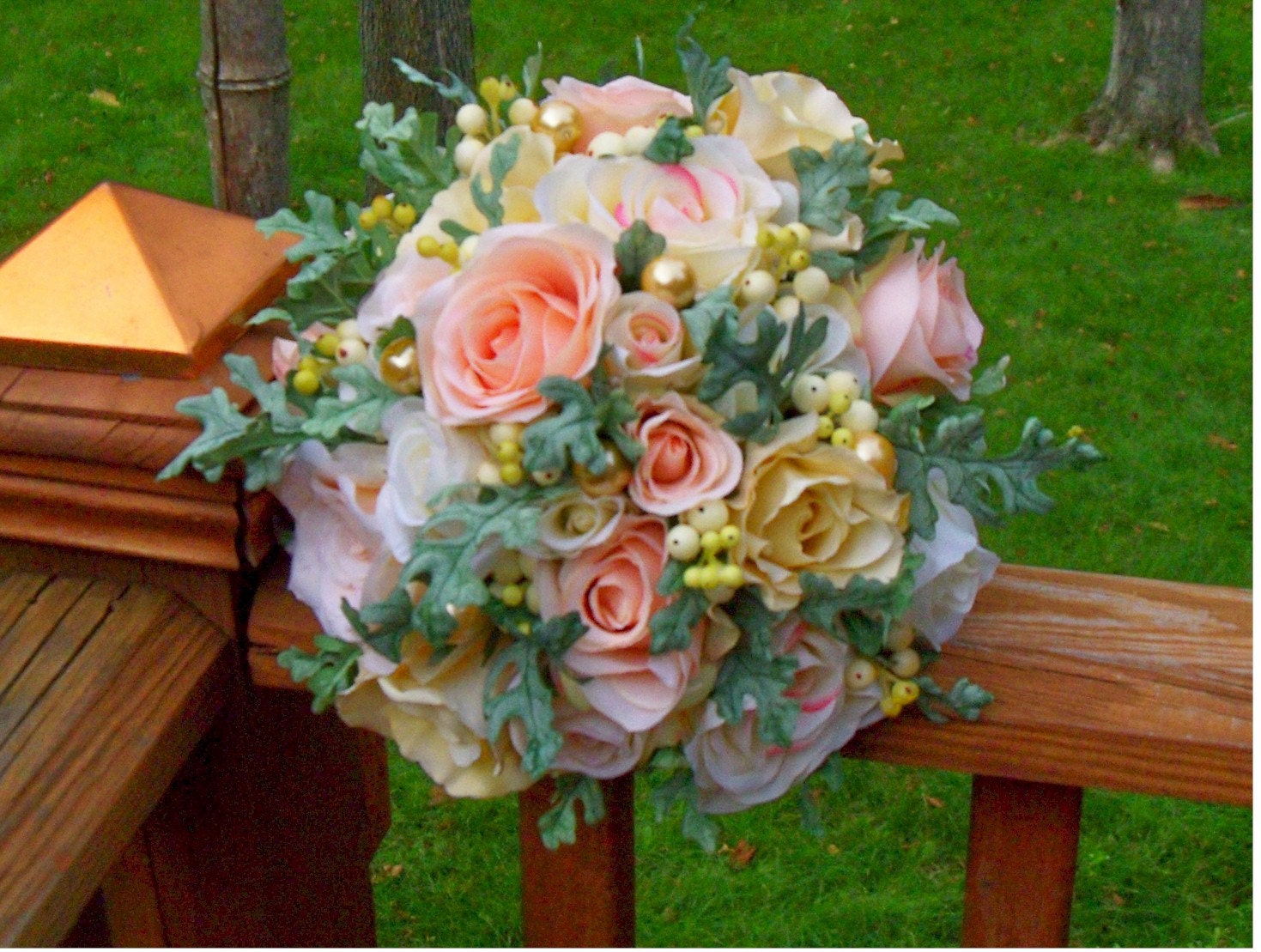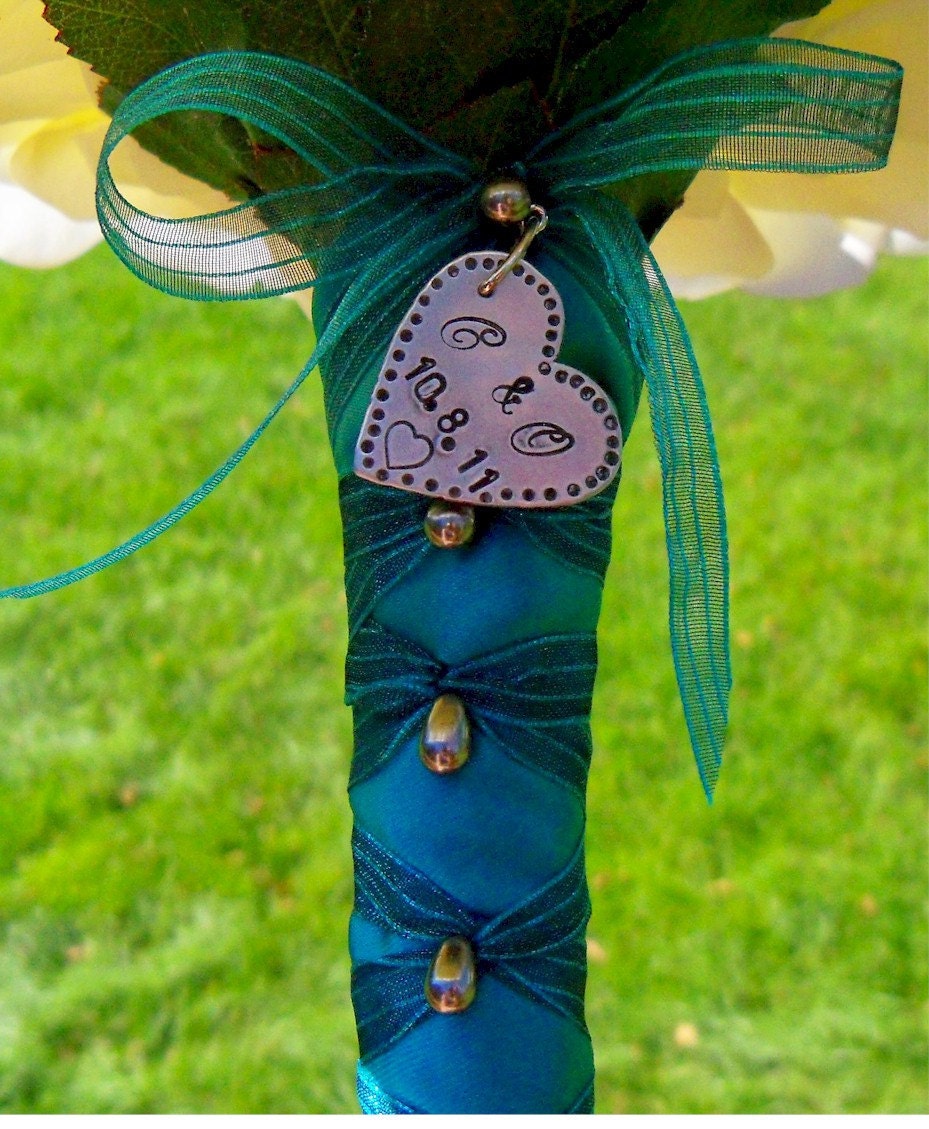 A beautiful pastel handtied bouquet of silk roses mixed with dusty miller greens. Finished off with light golden pearls and cream berries. Choose your own color of double satin ribbon color and a overlayed ballerina style with a pearl pin seam. Included in this price is a personalized handstamped bouquet charm.
Payments
Paypal & Etsy gift card
Shipping from United States
buyers choice- available: USPS, UPS, Fed-ex
Refunds
100% guaranteed. Any problems handled immediately.
Additional
I have had a cotton boll boutonniere featured in Southern Weddings Magazine V3. I was a featured Christmas jewelry artist at 7 Nordstroms stores in the Northwest for 5 years. I have had a bouquet choosen and written up on U-Bloom a trade website for florists. I have also worked in visual display & retail sales @ a few major department stores.